About Zuma Lounge Productions
The What:

Zuma Lounge Productions (Zuma Lounge, LLC) features The Zuma Café Show, The Absurd Theatre Group, and soon The City Tourist. Other productions are involved and we haven't been really able to identify what category they should go into, but will be made available soon. Keep checking back, like your sanity depended on it, cause . . . it just might. So we have a deal? You tune in, relax and we'll take it from there.
The Where:

Set up in Santa Barbara, CA there really isn't an office as we are out and about. If you are reading this in Canada, that's "Uuut n' abooot".
The When:

We have been knocking around the idea of Radio Drama for quite some time, so formed The Absurd Theatre Group to give those ideas a home. We have some projects in the making. They should start rolling out early to mid April 2021. As for interviews, those came naturally Mircea's a talker, but a better listener. Nice interviews, where people that have accomplished things can tell the rest of us how they did it. The discussions and conversations are casual like you are at a coffee shop or a café . . . Sooooooo Zuma Café Show was formed in Fall of 2020. Our first episode is (will be) March 18th, 2021! The City Tourist has been around for a while, but we are revamping it. And finally, to give all these shows a home, Zuma Lounge Productions (Zuma Lounge, LLC) formed in 2021.
The Why:

Something different than what is out there and an incredible urge to make people laugh.
The How:

Bootstrap, bootstrap, bootstrap. Also, we have found a way to tap into our neighbor's Internet . . . shhhhhhhhh . . . so that helps. How do you think we got this web page up?? Wait a sec . . . hold on. Shhhhhh quiet down will ya? . . . uh-oh, think our neighbor just figured it out. Okay gotta go so we'll say this fast . . . If you want to sponsor a program, episode, advertise or just give us money (cause that's okay too) please contact us (immediately) through our
Contact Us
page. Okay, seriously gotta go . . . We were not here.
The Who: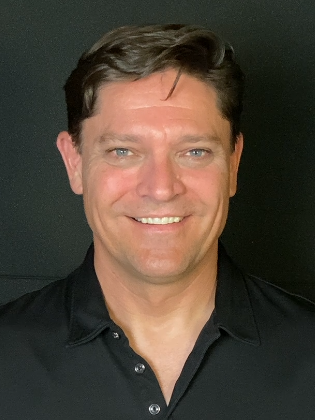 Mircea Oprea
Zuma Lounge Productions was founded by
Mircea Oprea
. In 2018, Mircea decided it was time to get back into acting, writing and production. After walking around his old stomping grounds in New York City in the summer of 2018, he remembered the fun and excitement of being part of a production when he kept seeing all these production trailers set up in the Village and about Central Park. When he returned home to California he reactivated his SAG membership, got a new head shot (this time in color mind you - it had been a while) sighed up with Central Casting and the rest is hisssss-torrrrr-y. . . sort of. Getting an average of one gig every other month was NOT at all cutting it, so Mircea signed up for Voice Over training in Fall of 2019, thinking that this would widen his "acting net". Built a studio and off to work he went . . . sort of. Then COVID hit . . . yay, and soon after, everything was shut down. Now, as things are opening up again, he has so much to say . . . actually, he won't shut up, so started Zuma Café Show an interview podcast where Mircea talks with Artist, Performers, and Entrepreneurs as well as The Absurd Theatre Group, a collection of audio dramas currently in production, where he hopes to employ as many SAG Union actors as humanly possible, to join in on his creative endeavors. You can find Mircea on
Facebook
and on
Instagram @mirceamo
. Say hello, and join the party.
You can (if you want to) read more about [
Mircea Oprea
].
Mircea On Social Media
Zuma Lounge Productions, Zuma Café Show, Absurd Theatre Group, Audio Drama, Mircea Oprea